Lookout US News & World Report, you have some competition.  President Obama announced a new universal ranking system for college and universities. The Guardian reported the details in their article today: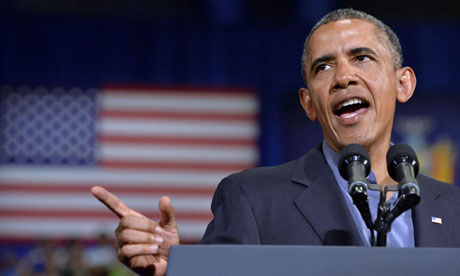 Photo: Jewel Samad/AFP/Getty Images
Barack Obama took aim at the spiralling cost of higher education on Thursday, threatening US universities with a new official ranking system he claimed would help students identify whether they were getting value for money.
As crippling student loans are increasingly seen as a impediment to social mobility and a check on US consumer confidence, the president used the latest of his economic speeches to propose a series of limited reforms to encourage lower fees.
"We have got a crisis in terms of college affordability and student debt," Obama told students in Buffalo, New York. "The soaring cost of higher education has become a barrier and a burden on too many middle-class families."
Over the last three decades, fees at public universities have risen 250%, compared with a 16% rise in average family incomes. The average student who borrows for college now graduates owing $26,000.
Yet the cost of not completing college is even higher. Incomes for those with only high school diplomas are half those of college graduates, who are also a third less likely to be unemployed.
The president said the $1tn of outstanding student loan debt in the US was creating problems of social mobility that would last for generations.
"We can't price the middle class out of a college education," he said. "They have got this crushing debt that is crippling their sense of self-reliance – and their dreams. It becomes harder to start a family or start a business if you are serving $1,000 worth of debt every month."
However, the highly fragmented US higher education sector offers relatively few ways for the federal government to intervene.
Besides the new ratings system, Obama's proposals amounted to a call on state legislatures to stop cutting subsidies, universities to stop putting up fees, and Congress to pass laws limiting loan repayments.
There are also plenty of existing league tables that rate colleges, but Obama criticised private-sector rankings such US News & World Report for "sometimes rewarding universities for raising costs".
"We need to rate colleges on best value so students and taxpayers get a bigger bang for their buck," he said.
White House officials claimed the rankings would challenge the education industry and encourage more competition on cost.
"The ratings are not going to be popular with everyone, especially those who benefit from from the status quo," said one senior administration official speaking on background before the speech.
"We need ratings not rankings to give students some guidance about which colleges are producing value," she added.